END OF 2020 HOLIDAY CAMPAIGN!
As everyone is aware of, 2020 was a trying year for all mankind. Every country took a health and economic hit that will take quite some time and effort to come back from, and this will not be able to occur until COVID-19 has officially slowed down. This comeback will especially be difficult for low income communities of third world countries, such as the villages located in the mountains of Peru. There even before the pandemic, many children live off the bare minimum in regards to food and education. We here at Potter's Hand believe a sufficient way to assist these children is by donating a supplement that will provide many of the nutritional needs they would require to thrive physically.
With it being Giving Tuesday, and the holidays and year end are quickly approaching, we hope to raise funds in order to finance the supplement to be provided to these children early 2021!

So please join us, first by praying for the vision and ministry of The Potter's Hand Foundation and second by providing financial blessings as your heart dictates.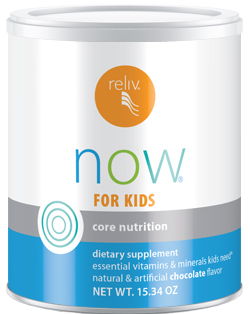 This campaign is intended to raise the funds and partnerships to provide the Reliv International, Inc, Now For Kids(
https://greatnutrition.reliv.com/
) nutritional supplemental products for children to 750 to 800 children in these more remote regions of Peru in the year 2021.
The campaign funding will provide for the purchase of 500 cases of this product, include the international shipping costs and customs processing and delivery into our warehousing facility in Lima, Peru.
Local shipping and logistical needs to provide these programs in remote regions of Peru are not included in this campaign and will be provided by our Peruvian partners. This annual period covers villages in the Andean mountains of Arequipa, and with our missionary partners of Segadores, out into jungle villages in Junin, an area of the Amazon.

For those who choose to fund a child or a village program, for example, we will be providing the name of the village along with the names, ages, etc of each child with photos, the geographical location with a bit of cultural history. Also, we like to have the children write letters and draw pictures for our benefactors.

"But now, oh Lord, you are our Father; we are the clay, and you our Potter, and all we are the work of Your hand." Isiah 64:8
DONATE
| | | |
| --- | --- | --- |
| | | |
| This Campaign | 0 | 0% |
| has ended. | Believers | Funded |
This campaign has ended.